Director of the Energy Endeavour Foundation,
Louise Holloway is an international communications expert, creative director, designer & educator in the fields of visual communication. Resource responsibility is her ultimate objective.
A lover of cities, Louise is Montreal-born, hails from Paris, & today, Amsterdam is her invigorating city of choice. Louise completed her BFA at the Nova Scotia College of Art & Design University. She earned her Master's degree from the Atelier National de Recherche Typographique. After years in the film, advertising & publishing industries, she launched her Paris / Amsterdam-based communication consultancy, working with clients that include public organisations, institutions & consumer brands. Her projects have recurring links that tether industry, government, academia & the broader public. In her work, Louise focuses on brand analysis, diagnostics, positioning & identification, directing multi-disciplinary projects in cross-cultural arenas, steering account management, marketing services & creative teams.
An inspiring and award-winning professor, Louise places emphasis on communication, architecture, and the smart citizen in the urban landscape.
Louise has taught and lectured extensively for the past 20+ years in France, Germany, China, Canada and beyond, leading Master's and executive seminars, most recently
in the faculties of architecture at TU Delft and RWTH Aachen. She is a regular thesis advisor and adjudicator for international design competitions. Louise integrates creative methodologies with her client projects, studios and labs, weaving words and pictures into effective, long-lasting communication solutions.
Louise was the in-house copywriter and manager of the contest in Communication & Social Awareness for the SDE 2014; she was author of the Solar Decathlon Speed Peer Review series and chief creative officer for SDE14 ceremonies. She served as the communications and creative director of the Solar Decathlon Europe Secretariat and is now the Director of the Energy Endeavour Foundation, a non-profit organisation dedicated to expanding the Solar Decathlon concept to encompass topics beyond the scope of habitation to include mobility, nutrition, energy storage and resource management.
In her mission to capture and drive the momentum of the Solar Decathlon in Europe, Louise is dedicated to the vibrant and ever-growing SDE community. Her upcoming initiatives include linking academia, industry and research in the quest for collaborative contributions to resource responsibility.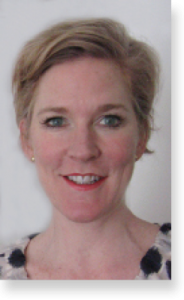 Louise Holloway, Director, Energy Endeavour Foundation
louise.holloway@energyendeavour.org