The Energy Endeavour Foundation (EEF) launches the EEF Empowerment Fund, an entrepreneurship initiative for women pursuing careers in the built environment.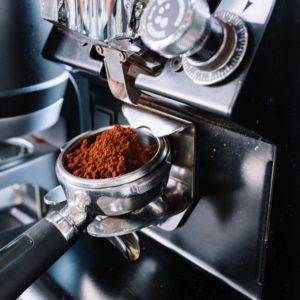 full steam ahead
our vision
our new mission
a steam engine for female entrepreneurship
attention women doers
some sectors for consideration
our European built environment is a lighthouse
the EEF Empowerment Fund launches in 2023
this is a trampoline & here is how
our purpose
sign up & stay tuned
our vision
The EEF envisions a world where women are empowered to contribute towards the equitable reconfiguration of the built environment. We support economic, and societal, development in which arts and science contribute to each other. An arena  where creativity, communication, interpretive and cross-cultural skills are mutually interwoven with the fields of science, technology, engineering, and math. And a future in which hybrid, women-driven, entrepreneurial business initiatives are supported, and propelled into action. We advocate for this bedrock of intrepid leadership in our socially cohesive, collaborative, and environmentally regenerative communities.
our new mission
The fields of science, technology, engineering, art and math (STEAM) have more interwoven confluences than we imagine. The integration of creative processes in scientific sectors is producing an ever-burgeoning body of professionals in the built environment. In this context, the EEF is launching an entrepreneurship fund for women pursuing careers in sustainability and resource-responsibility. The fund will support business initiatives and start-ups in which the arts are integral to the scopes of science, technology, engineering and math. Where the STEAM is integrated into STEM. The fund will serve as a trampoline, dot-connector, and platform contributing to creative business innovation in the built environment.  
here is a steam engine
for female entrepreneurship
empowerment for women entrepreneurs
creative stimulus in science, technology, engineering, math: a platform where science looks to the arts & the arts stimulate science
economic and workforce development for our regenerative built environment
equity for all in our homes, neighbourhoods, cities, communities
enrichment for industry specialists, academic experts, and other sustainability professionals who are part of the EEF Empowerment Fund community
attention women
doers and makers in steam
women (or those identifying as women) in their final year of a post-secondary programme in STEAM / or those with a STEAM diploma or degree
candidates pursuing entrepreneurial initiatives with a focus on sustainability and / or resource-responsibility in the built environment
creative critical thinkers and doers, tomorrow's leaders, proposing an interdisciplinary business initiative
some sectors
for consideration
food & agriculture
energy & efficiency
water & sanitation
waste & circular metabolisms
education & training
information & communications technology
transportation & mobility
European built environment:
a lighthouse
candidates are welcome to apply from cities and regions all over the European Union, including European Economic Area members or candidate members including Iceland, Norway, Switzerland, and the United Kingdom
future cycles are in the works to invite applications from other nations, and to propel this empowerment fund worldwide
the EEF Empowerment Fund
launches in 2023
Applications to be submitted before March 31, 2023. (TBD)
First fund announcement projected for Q3, 2023. (TBD)
An award ceremony and celebration event in Paris, France, in Q4 2023 (TBD) will honour winners, providing a platform for networking and mentoring.
this is a trampoline
and here is how
The application must include a succinct and viable business plan for an entrepreneurial initiative that has positive impact on how we live in the built environment and regenerates our homes, neighbourhoods, communities, cities. The initiative will launche a product or service in which creativity contributes to science, and / or where science looks to the arts.
Applications must include legal documentation attesting to the establishment of a (new) business entity, no more than three years in existence.
Proof of preliminary and initial finance mechanisms and / or auxiliary financial support (in cash or in-kind) must be included.
Indication of previous engagement in similar activities / achievements / letters of recommendations / CVs must be included.
Key stakeholders involved in the project must be listed with their contact details.
our purpose
As part of the Energy Endeavour Foundation's core mandate we seek to empower young professionals as they embrace the workforce challenges and corresponding solutions for our human habitat. The EEF facilitates international knowledge and technology transfers, focusing on urban sustainability topics. With an eye on youth entrepreneurship, the Energy Endeavour Foundation promotes socio-economic development and solutions to sustainability transitions and, ultimately, real-world wake-up calls.
sign up and stay tuned
If you wish to be kept up to date with news about the empowerment fund, please join our mailing list here:
empowerment
never goes out of style
and… the female gaze is vital